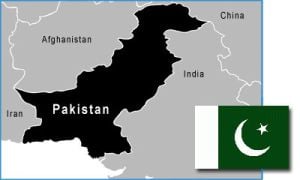 Pastor Judoon has not been seen since January 22nd, and his family fears he may have been kidnapped by militants. They announced that he left his house at 6 p.m. without stating where he was going and then disappeared. Locals have searched the area in vain. The police have since found his bag and motorbike a short distance from Kamahan.
The pastor's family members are concerned because Judoon was supporting a Christian accused of "blasphemy," the type of case that causes tensions to run high in Pakistan. Serving as an elder of Kamahan village near Lahore, Judoon demonstrated compassion towards a fellow believer, Babu Shahbaz, who was accused of writing his name on a copy of the Quran, then ripping up its pages. (Babu, reported to be an evangelist, is illiterate.)
While Judoon's whereabouts is unknown, Babu remains locked up in police custody. Local Christians believe Babu's accuser is a business rival motivated by jealousy. The ministry of Release International, an affiliate of The Voice of the Martyrs, is supporting both families during this difficult time of uncertainty, trial and tremendous concern. Learn more about persecution in Pakistan by going to our online country report.
As extremists in Pakistan typically do not discriminate between those accused of blasphemy and those who support or defend the accused, please pray that God will protect Pastor Judoon and his family. Also pray that his friend Babu will be released and the charges against him dropped. May both families rebuild their lives in safety and harmony among those of their communities. Continue to intercede for the general populace of Pakistan, that there will be a radical shift in attitudes toward religious minorities.