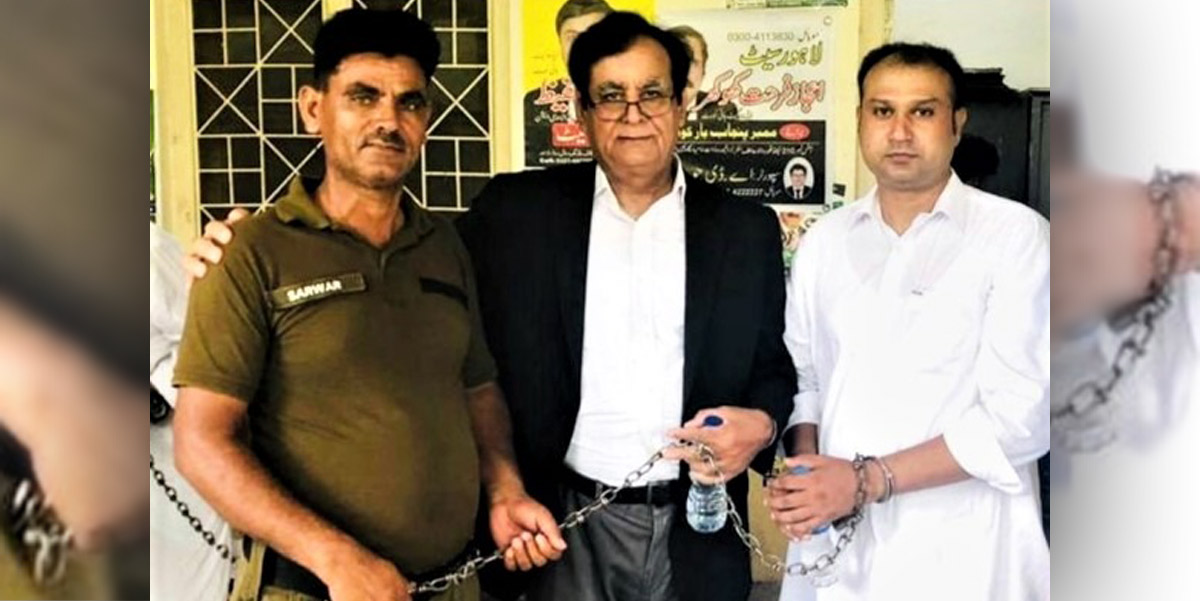 In 2013, Asif Pervaiz was working in a garment factory where he was reportedly pressured by his supervisor, Muhammad Saeed Khokher (also referred to as Saeed Ahmed Khokher), to convert from Christianity to Islam. After Asif sent text messages resisting the supervisor's demands, the father of four was accused of blasphemy and taken into custody where he has since been awaiting trial for seven years.
On September 8th, a court in Lahore ruled that Asif was guilty of blasphemy, sentencing him to three years in prison for "misusing" his phone and fining him $400 CAD. After serving his sentence, he is to be put to death by hanging. Asif rejects the charges against him and intends to appeal the ruling. On the other side, Muhammad denies that he had ever pressured Asif to convert.
At present, more than 80 people are in Pakistani prisons on charges of blasphemy. The contentious law drew international outrage in the case of Asia Bibi, a Christian mother who was sentenced to death over alleged blasphemous remarks but finally acquitted in 2018 after nine years of imprisonment (read more).
Despite Asia's release, the ongoing threats of angered civilians made it necessary for her to flee the country to an undisclosed location in Canada where immigrated family members were awaiting her arrival. Even when not convicted, such allegations alone can pose risk of endangerment to accused Christians and their families. For further reports on the various perils facing believers in Pakistan, go to our country report.
Remember Asif, along with his family, during this time of danger and suffering. Pray that the courts will rule justly on his behalf and that the government will curb such abuses by revoking the country's blasphemy laws, which have been frequently exploited to target vulnerable Christian minorities. May religious freedom be brought to the nation so believers can live in safety and peace among the other members of their communities. In the meantime, please continue to prayerfully lift up the many Pakistanis who are still imprisoned for their faith, along with those like Asia Bibi who have been forced to live in fear beyond the prison walls because of these allegations.