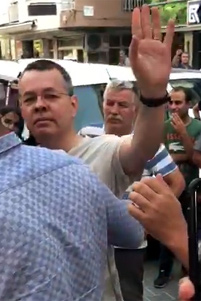 In the next hearing, which is to be held tomorrow, October 12th, Pastor Andrew Brunson is scheduled to answer to charges related to terrorism and espionage. If convicted, Pastor Brunson could face up to 35 years in prison. The case has resulted in international strain, including U.S. sanctions and tariffs against Turkey.
In a further development, Pastor Brunson's lawyer filed an appeal to the Turkish Constitutional Court, the highest court in the country. This appeal, which was filed on October 3rd, calls for his release from house arrest. For more information on the case against Pastor Brunson, visit our Turkey Country Report.
Through your prayers, please bring Pastor Brunson before God's Heavenly Throne, petitioning for the accused Christian leader to be cleared from all charges and justly released. Pray for his lawyers and others acting on his behalf that they would also be imbued with wisdom, guidance and favour from on high as they serve as advocates in this case.