Current Ministry Project
The Voice of the Martyrs Canada is equipping persecuted Christians in Algeria through the support of a seminary that provides contextually relevant Biblical and theological training.
Project Fund: Equipping the Saints
Country Information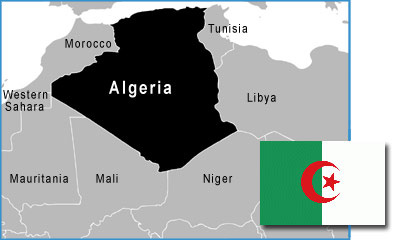 Designation
Persecuted
Population
43,576,691 (July 2021 est.)
Ethnicity (%)
Aran-Berber (99), European (<1)
Religions (%)
Muslim (99), Other, Christian and Jewish (<1)
Leader
Abdelmadjid Tebboune (Dec. 2019)
Government type
Presidential republic
Legal system
mix of French civil law and Islamic law
Source: CIA World Factbook
Pray for Algeria
Pray that God will use the current restrictions to draw many more Algerians into a relationship with Christ. Pray for conversions to Jesus among the country's powerful Islamist leaders.
Pray Algerian believers will respond to pressure with faith and perseverance.
Pray for the nation's young people, who make up a large percentage of the population in general, as well as the majority of Christians. May they not be frustrated or disillusioned but rather strengthened and encouraged in Christ Jesus.
end