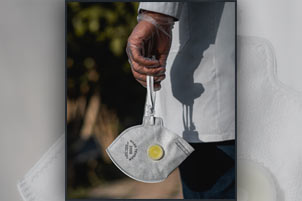 In mid-February, Pastor Mamadou Karambiri attended a conference in France, along with his wife. Unfortunately, a number of delegates unknowingly became infected by the COVID-19 virus while there. After testing negative in France, they were allowed to return to their home country where they developed symptoms, becoming the first confirmed cases in Burkina Faso. At last report, the couple had been placed in quarantine.
Regrettably, this situation has resulted in an increase of persecution within a country that has faced significant violence in recent months. While militant Islamic groups threaten believers, some are now accusing Christians of bringing the virus to Burkina Faso. This small African nation has faced increased levels of violent attacks which are directly attributable to jihadist groups coming into the country from Mali. Many of these attacks have been directed against Christians, such as the church attack that took place on February 16th which left 24 believers dead (read more).
Please prayerfully uphold those in Burkina Faso and around the world who've been infected by the virus and are facing uncertainty over the outcome, including people who are in need of Christ and don't know where to turn. Pray that sound judgement and reason will prevail so that Christians will not have to endure added suffering because of unwarranted blame. More specifically, ask God to ensure the full recovery of Pastor Mamadou and his wife, so that their ministry can continue in this volatile area. Also lift up other believers throughout the country who are facing opposition, and even the threat of death, due to the hostility of militants.