Current Ministry Project
VOMC assists with the educational and discipleship training of North Korean Christian defectors so they will be equipped to minister the hope of the Gospel to fellow North Koreans located in various areas of East Asia. VOMC also works with proven ministry partners who are broadcasting quality radio programs that have been produced to equip and encourage believers of the North Korean underground church.
Project Fund: Underground Church
Country Information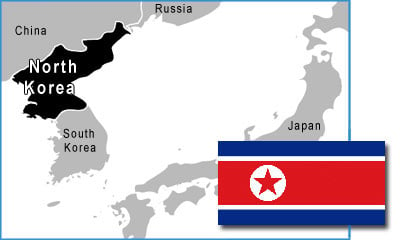 Population
25,831,360 (July 2021 est.)
Ethnicity (%)
Racially homogeneous; there is a small Chinese community and a few ethnic Japanese
Religion (%)
Juche (99) Christian (1)
Leader
Kim Jong-Un (2011)
Government type
Dictatorship, single-party state
Legal system
Based on Prussian civil law system with Japanese traditions and Communist legal theory
Source: CIA World Factbook
Pray for North Korea
Pray for the safety of the country's refugees – including those who are hiding in various parts of China, as they are frequently being hunted by Chinese and North Korean agents. Ask the Lord to also protect and strengthen believers faithfully serving within North Korea, granting them wisdom as they seek ways to effectively communicate the hope of the Gospel so the church can continue to grow. And like the Apostle Paul, may the country's primary political leader, Kim Jong Un, experience a profound life-changing encounter with our Lord Jesus Christ who is longing to extend love, mercy and forgiveness toward him (Acts 9).
end
Select a Region
North Korea Videos