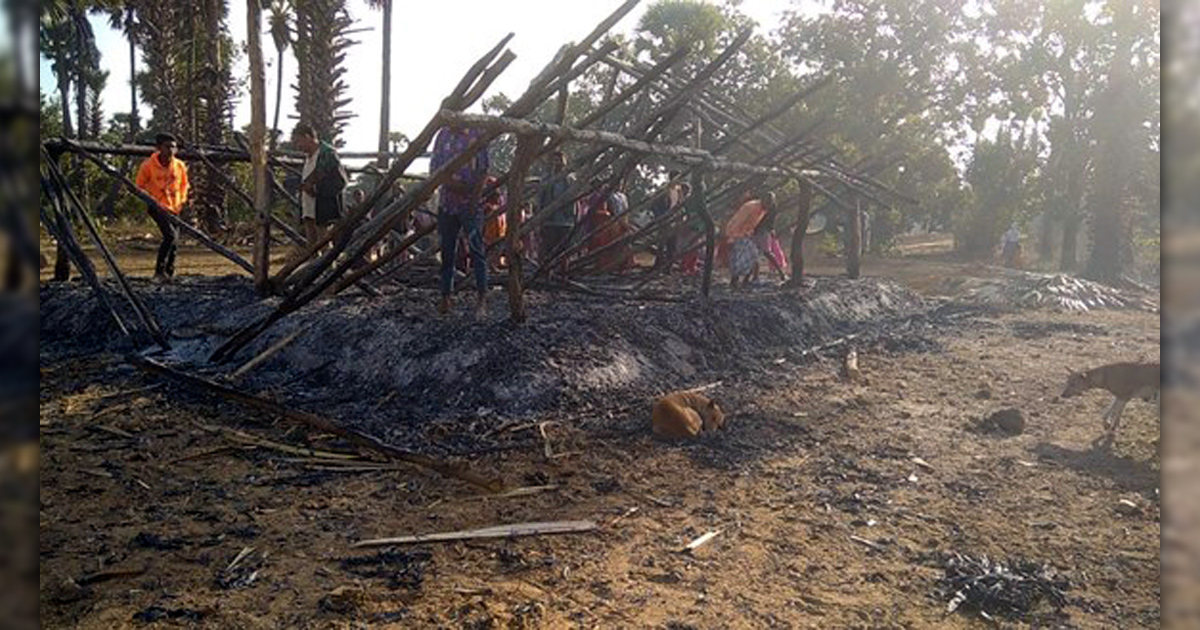 On February 5th, the thatched-roof building where Christians in Kistaram, Chhattisgarh, used to gather for worship had been burned to the ground. Investigations suggest that an opposing local police officer named Bhavesh Shinde was responsible for the crime. (To review information provided in our initial report on the attack, go to our country report.)
However, more than three months later, little has been done to bring the perpetrator to justice. Within days of the fire, church members submitted a written request for an inquiry and called for Shinde's dismissal. Affidavits were submitted by two villagers stating that Shinde attempted to get them to burn down the building, and then later called to inform them that he was responsible for setting the place of worship on fire. A complaint has also been filed with the Human Rights Commission. In late April, police finally took statements from witnesses after pressure was applied from the Chhattisgarh Christian Forum.
Following the church's destruction, Shinde threatened the targeted Christians – indicating his plans to have them arrested if they ever attempted to gather again for worship. Despite these threats, the church members have since rebuilt their building.
As Christians in India only make up about 2.3 percent of the country's overall population, they have become the targets of many threats and acts of violence. In 2021, the United Christian Forum documented at least 486 violent incidents of persecution throughout the country, calling it "the most violent year" for Christians. Of those 486 cases, formal police reports were registered 34 times. For more information on the many challenges facing Christians in India, go to our country report.
Pray that the authorities will take appropriate action to ensure all who were responsible for the destruction of this church are brought to justice. May Christians in Kistaram continue to consistently demonstrate the love of Jesus to all those around them, leading many to repentance and a thriving faith in Him. Pray that political leaders throughout India will take the rights of all citizens into account and, therefore, pass laws that are equitable to all.