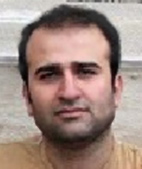 Mehdi "Petros" Foroutan
Mehdi "Petros" Foroutan, 27, has been in prison since September 25. He is currently serving a one year sentence for crimes against national security (for more information, click here). He was charged with this "crime" because he was evangelizing to Muslims. On October 17, Petros was put into solitary confinement. Thankfully, he has since been returned to the general area of the prison. Petros and four other Christians were arrested back in April and charged with blasphemy against Islam. The judge ruled that they were not guilty, but the prosecutor has appealed this verdict. Therefore, Petros is still awaiting a second trial for blasphemy.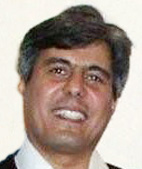 Behnam Irani
Meanwhile, the prison sentence of Behnam Irani, 41, an Iranian church leader, has been extended by five years. The extension of his one-year sentence for "propaganda against the regime" was issued on October 18, three days before his scheduled release from prison. Behnam was arrested in April 2010 following a raid on his home in Karaj where approximately 10 young men newly converted to Christianity had gathered for fellowship and Bible study (for more information, click here). According to local sources, there is concern that he may be charged with apostasy.
Please ask the Lord to comfort and strengthen these two men. Pray that Petros and Behnam will keep their eyes fixed on Jesus, persevere in their faith, and not grow weary or lose heart (Hebrews 10:32-39; 12:1-3). Ask the Lord to protect them while in prison and pray for their release. Pray also for the prison guards.
To learn more about suffering Iranian believers, please visit the Iran Country Report.