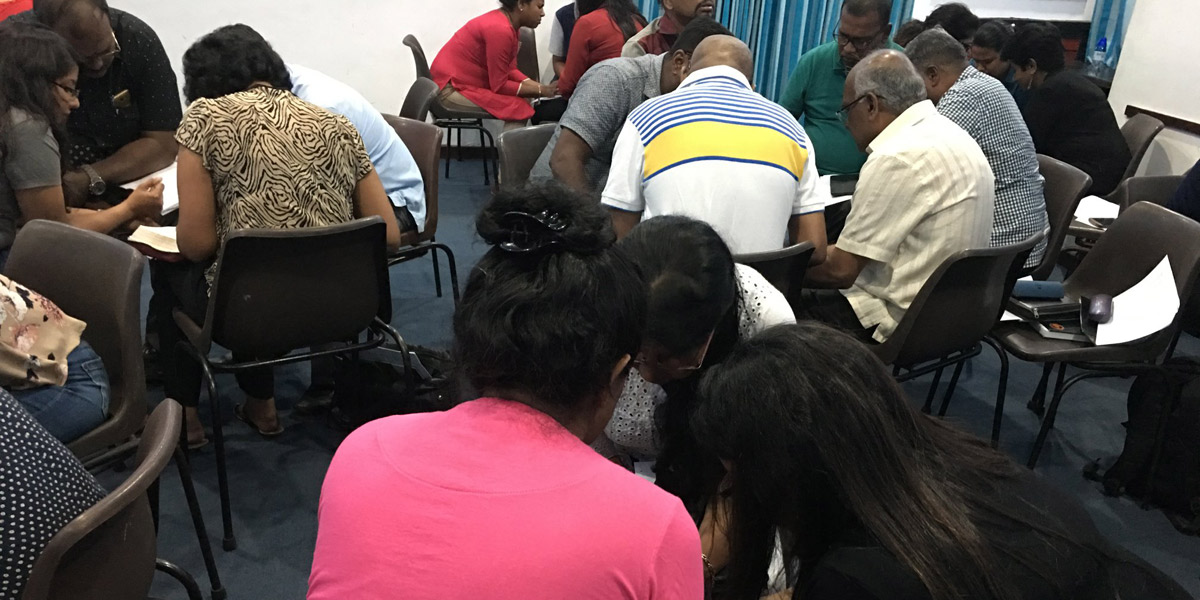 Mob demonstrations are a common way to disrupt and protest Christianity in the nation of Sri Lanka. Although opposition often comes from the dominant Buddhist community, two recent incidents in the Batticaloa District appear to have been instigated by Hindu leaders.
On July 19th, a group of 45 people, including a member of the Hindu temple's board of trustees, forced their way into the Jesus Witness Church in Kommanthurai soon after the worship service had concluded. During the attack, the pastor and his family were assaulted and chairs were broken. The pastor's mobile phone was also damaged after he attempted to record the incident, which has since been reported to the police.
On August 8th, a funeral service in Palliyadithona was halted when approximately 50 villagers raided the cemetery and demanded that the funeral be conducted according to Hindu rites. The pastor called the police and the burial was finally able to take place two hours later, under the watchful protection of several officers.
While Christians can officially gather for worship in Sri Lanka, the tensions caused by opposing community members have become more complex. These followers of Christ are now finding themselves caught between the predominantly Buddhist Sinhalese population and the mainly Hindu Tamils. More information on the persecution of Christians in Sri Lanka is available here.
Please pray for the emotional, physical, and spiritual protection of Christians in Sri Lanka as they seek to practise their faith by faithfully gathering for worship despite the threat of danger. As they demonstrate the love and grace of God, may their commitment to the teachings of Jesus serve as a powerful testimony to those around them. Pray that the hearts of all people groups in Sri Lanka -- including those opposing the churches -- will be open to the Gospel so they too will understand the truth of God's Word and turn in faith to Christ.