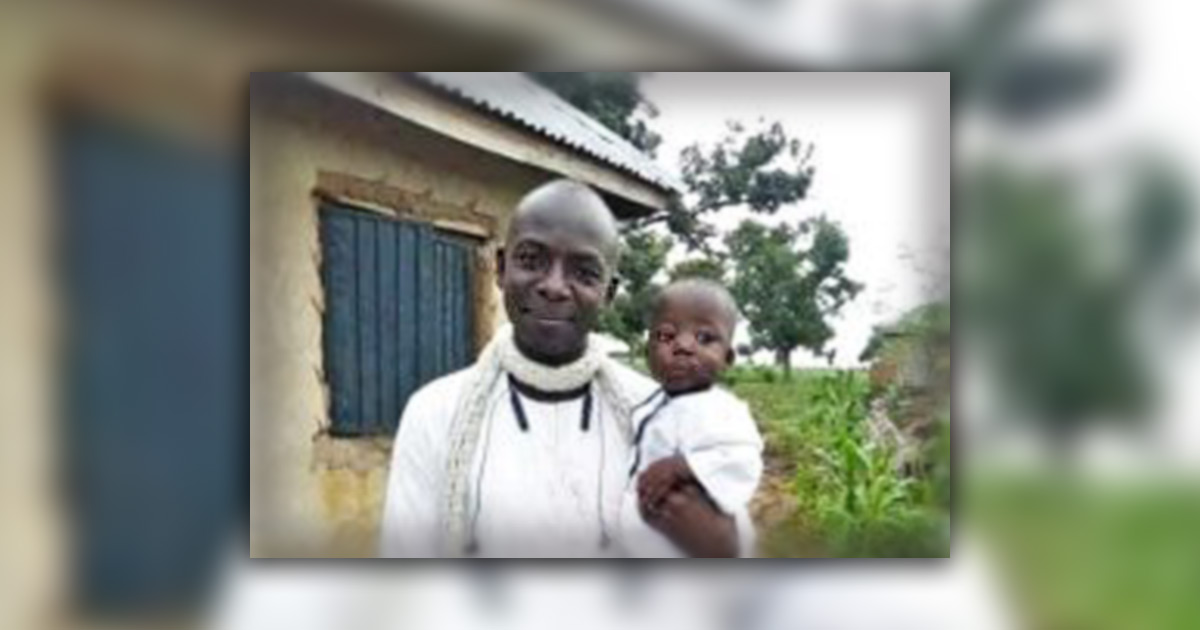 Leviticus Makpa, 39, served as a pastor and church planter in Niger State, Nigeria. On May 21st, he sent a text message to an associate, Folashade Obidiya Obadan, stating that Fulani herdsmen had surrounded his house and mission compound. The next day, Folashade learned that Pastor Leviticus, along with his toddler son, Godsend, had both been tragically shot and killed. The pastor's wife and daughter managed to escape. A funeral for the two slain family members was held on May 23rd.
According to another associate, Samuel Solomon, this was not the first threatening encounter posed to Pastor Leviticus by the Fulani militants. During a previous attack, the pastor hid in a cave until the bandits left; yet the incident didn't deter him from continuing in ministry. "How many of us can do this?" asked Samuel in his tribute to the slain pastor. "He knew his life was at stake, but [the] burden for souls wouldn't let him run away from the [mission] field."
According to Open Doors' World Watch List, more Christians were killed for their faith in Nigeria last year than any other country. The West African nation also led the world in the total number of kidnapped Christians. For more information on the extreme dangers facing Christians in Nigeria, go to our country report.
Pray for peace and strength on behalf of Pastor Leviticus' wife and daughter. May those around them embrace these grieving loved ones with the compassion and care that comes from the "God of all comfort" (2 Corinthians 1:3). Continue to pray for peace, stability and safety throughout the nation, asking God to grant the authorities the ability and willingness to rein in terrorist groups like the militant Fulani herdsmen and Boko Haram.