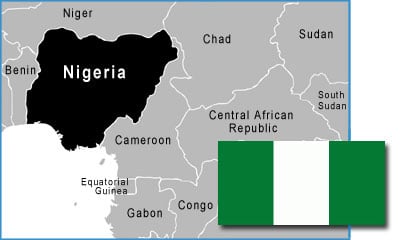 Nigeria, Africa's most populous nation, is divided between a Christian culture in the south and a radical Islamic culture in the north -- the latter of which is characterized by massive riots, bombings and a plan to create an Islamic state. Since 1999, when military rule ended and one-third of Nigeria's states implemented Islamic law, sectarian violence has resulted in approximately 20,000 deaths and hundreds of thousands of people displaced. Greed and corruption consume various levels of government in this oil-rich nation, which faces the growing challenge of division along religious and ethnic lines. Nigeria has been designated a "Country of Particular Concern" by the USCIRF since 2009.
In 2009, the Islamic extremist group Boko Haram, an al-Qaida ally, vowed to rid the north of all non-Muslim influence, including Christians. In January 2012, more than 100 Christians were killed in a single day of coordinated attacks by Boko Haram, which had warned Christians to leave the north or face the consequences. That warning was followed by attacks on churches, police stations and government buildings. Religious riots are common in northern Nigeria. Churches, mosques, schools, homes, government buildings and businesses are burned and destroyed by angry rioters during outbreaks of violence that often involve both Christians and Muslims.
The Christian Association of Nigeria has repeatedly stated that Christians may take the law into their own hands to avenge Boko Haram's attacks and what it believes is an inadequate government response. In 2012, Nigerian authorities killed hundreds of suspected Boko Haram members and arrested hundreds more. Most of those detained were held incommunicado without charge or trial, and many died in detention after being tortured. These abuses have only fueled Boko Haram's campaign of violence. The Nigerian government has begun to station police and set barriers at church entry points, preventing a number of attackers from reaching their targets.