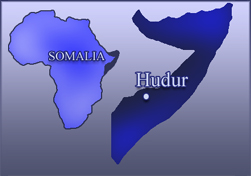 A kidnapped Christian convert from Islam was found decapitated on September 2 on the outskirts of Hudur in Bakool region, in south-western Somalia. Juma Nuradin Kamil, who embraced Christianity about three years ago, was kidnapped on August 21 by three suspected Islamic extremists from the al Shabaab terrorist group. Muslim extremists from al Shabaab, a militant group with ties to al Qaeda, have vowed to rid Somalia of Christianity.
Sources believe the kidnapping and subsequent manner of murder suggest that al Shabaab militants had been monitoring him. "It is usual for the al Shabaab to decapitate those they suspect to have embraced the Christian faith, or sympathisers of western ideals," a Christian leader said. "Our brother ... was determined in his faith in God. We greatly miss him."
Pray for Juma's family and the grieving Christian community. May they rest in the knowledge that the Good Shepherd walks with them through this difficult time. Ask the Lord to protect believers in Somalia and deliver them from harm. Pray that the perpetrators will repent and turn to Jesus Christ.
For more on our suffering brothers and sisters in Somalia, go to the Somalia Country Report.