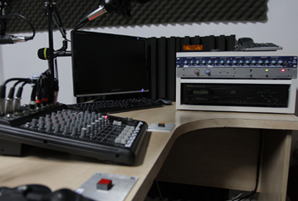 Paul, a Somali Christian brother, is faithfully recording messages of his faith to be posted on YouTube. Another Somali man recently came to faith in Christ after Jesus appeared to him in a dream. And yet another dreamed that Jesus told him to read the Bible; he has since accepted Christ as his Saviour! These are only a few of the numerous praise reports coming from Somali Christian Ministries, with whom VOM Canada has the privilege of partnering in ministry.
Pastor Andrew, who heads this global outreach, has recorded hundreds of messages to be broadcast over shortwave radio, as well as streamed online. When not ministering to Somalis here in Canada, he is using Facebook and WhatsApp to communicate with Somalis around the world.
According to Pastor Andrew's April 2018 newsletter, "SCM is on a mission to reach every Somali on earth with the Gospel of Jesus Christ." Please join us in praying that God will equip and empower the ministry to accomplish this great task.