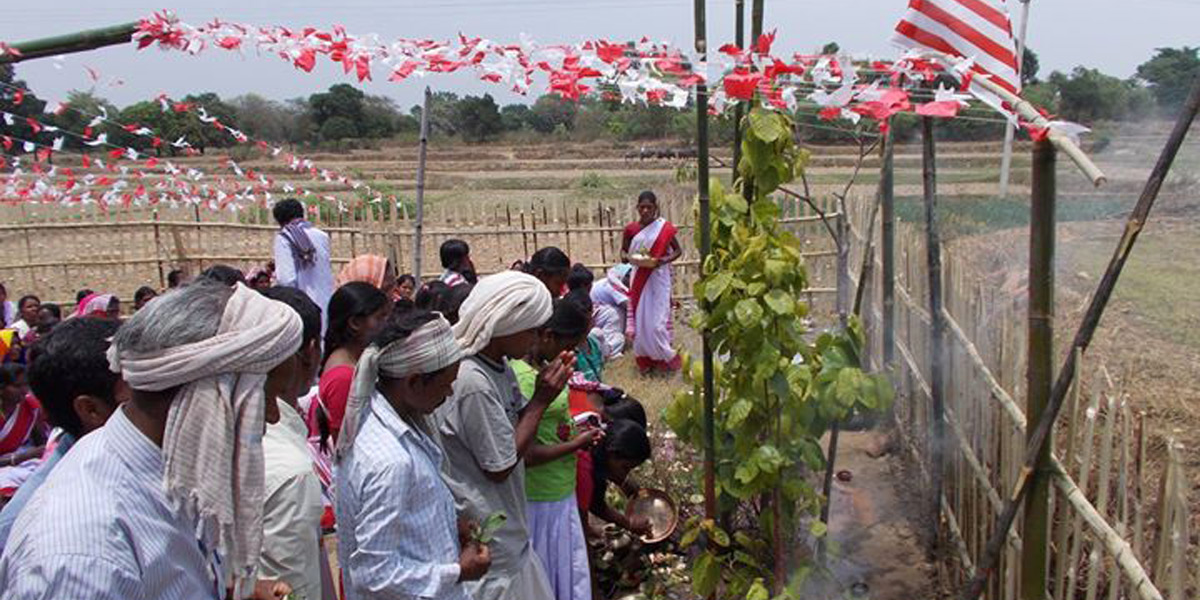 Mobs armed with clubs terrorized 16 families from a church in Jharkhand state every night for almost three weeks. Going to each home in the village, the militants threatened to kill the Christian family members unless they returned to the animistic Sarna religion. The oppressors would set out at night when the other families were not available to provide help and support.
According to Pastor Sarabjit Bharati of Kirpa Bhavan Salom Church, two of the families have been intimidated into returning to their ancestral religion. These families were forced to perform re-conversion rituals and agree to pay large fines if they are ever found at Christian meetings in the future or they decide to later profess their faith in Christ. The church members have also faced possible expulsion or boycott.
After the Christians raised concerns, police visited the village in late April. Yet the trouble continued until the 14 families that refused to convert registered a formal police complaint on May 7th. For further information on the persecution of Christians in India, and to review previously posted reports, go to our country report.
Please lift up these Christian families in your prayers, praying that they will continue standing firm in the midst of this volatile situation. Remember the two families who yielded to the pressure of their oppressors. May they experience God's grace and restoration as they turn wholeheartedly to Him, also receiving His peace and protection in the process. Pray for the ongoing ministry of this church in the village and surrounding areas so that the Lord's transformative work can continue in many lives -- touching the hearts of the perpetrators as well.