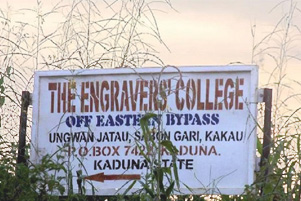 Gunmen abducted six girls and two staff members from a Christian-run boarding school on October 3rd. They forced their way into The Engravers' College in the village of Kakau Daji, Kaduna State in the early morning. According to witnesses, the attackers were Fulani herdsmen, a group responsible for considerable violence in recent years.
The governor of Kaduna State spoke to the media the next day about an apparent coalition between elements within the Fulani and the Islamic militant group, Boko Haram. He spoke of their reported plans to target schools because of the news coverage it would receive.
The kidnappers have contacted the school and there have been negotiations over ransom demands. Incidents like this bring reminders of similar kidnappings, such as those that took place in Dapchi during 2018 and Chibok in 2014. For more information on these and other incidents, revealing the difficulties facing Christians in Nigeria, visit our country report.
Please uphold the victims of this latest kidnapping, interceding for God's protection and care in the victims' lives. Pray that the negotiations will bring about their safe release. Continue to remember 17-year-old Leah Sharibu who remains in Boko Haram captivity, as well as the other schoolgirls still missing from the Chibok incident. May Nigeria's governing officials be prepared to truly take on the difficult task of tackling this rampant violence.