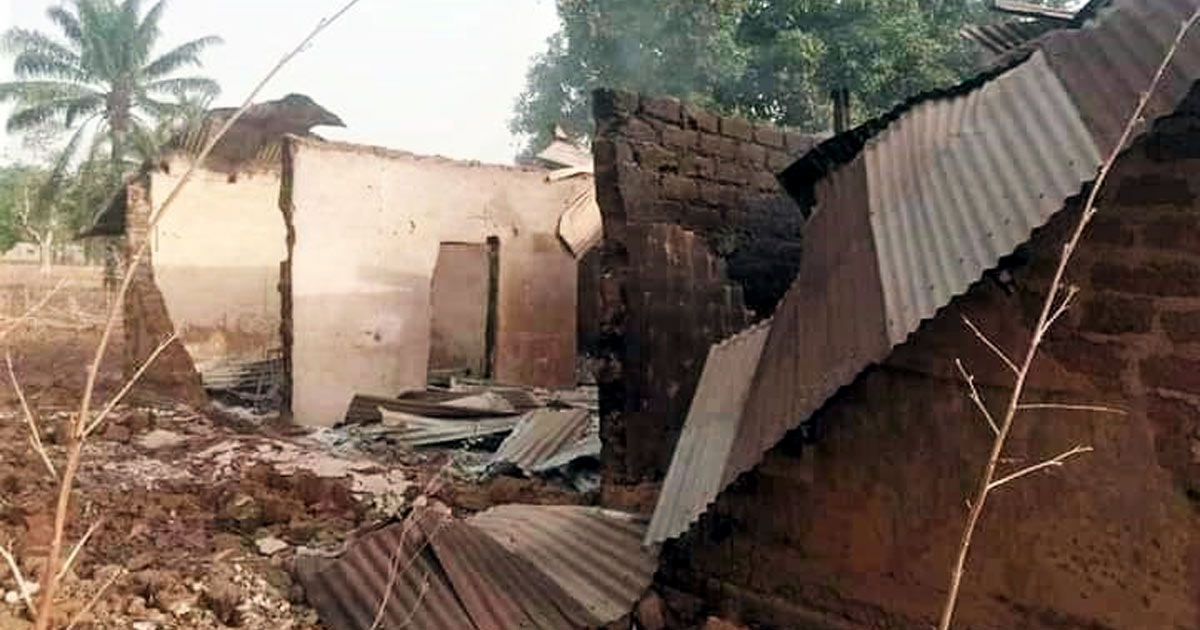 The Nigerian state of Kaduna experienced multiple attacks on predominantly Christian villages between March 17th and March 24th. Due to the nature of these recent attacks, the exact number of victims is not yet clear, but survivors estimate that over 80 villagers were killed and approximately 150 others kidnapped.
On March 17th, Fulani militants attacked the village of Agunu Dutse, storming into the village during the middle of the night and shooting indiscriminately. While there were no reports of deaths from that attack, at least one villager was wounded and an estimated 46 others were abducted.
Three days after the March 17th incident, militants attacked four villages in the Kagoro area of southeast Kaduna on March 20th. At least 32 people have been confirmed dead and 200 houses were destroyed. During the invasion, the attackers looted buildings, killed villagers and torched homes. The militants were said to be armed with sophisticated weaponry. Kagoro is considered the centre of Christianity in southern Kaduna.
Later that same week, an estimated 50 Christians were killed and 100 others abducted when terrorists attacked ten communities in the Giwa area during the night of March 24th. This time, they burned stores, homes and a church building, kidnapping a Catholic priest in the process. The attacks continued the next morning. As residents returned to collect the bodies of the victims, the militants shot at them. Following the attacks, a resident described the situation by lamenting that "Giwa Local Government Area of Kaduna State is bleeding."
The constant violence has severely impacted those remaining in the area. More than once, survivors stated, "This is too much for us." Another asked, "Is this a war declared against Christians?" While members of the government, army and police speak against the attacks, little appears to be done. Rev. John Joseph Hayab, who serves as the chair of the Kaduna chapter for the Christian Association of Nigeria, stated that the government's response is usually media rhetoric with little concrete action. He declared that "the government's usual media condemnation whenever there is havoc is not good enough." For more reports addressing the extreme difficulties facing Christians in Nigeria, go to our country report.
Please lift up these suffering Christians in your prayers. Also uphold the many villagers who are now mourning the loss of their deceased family members and friends. Pray for God's protection over the lives of those who have been kidnapped, asking that they be safely returned to their communities. May the hearts of the perpetrators be strongly convicted, leading them to sincere repentance for their crimes against humanity – and ultimately to salvation and transformation through the saving power of Christ. In the meantime, pray that governmental leaders will take the necessary actions to cease the havoc that's presently reigning in Kaduna State, along with other areas of great concern in Nigeria.