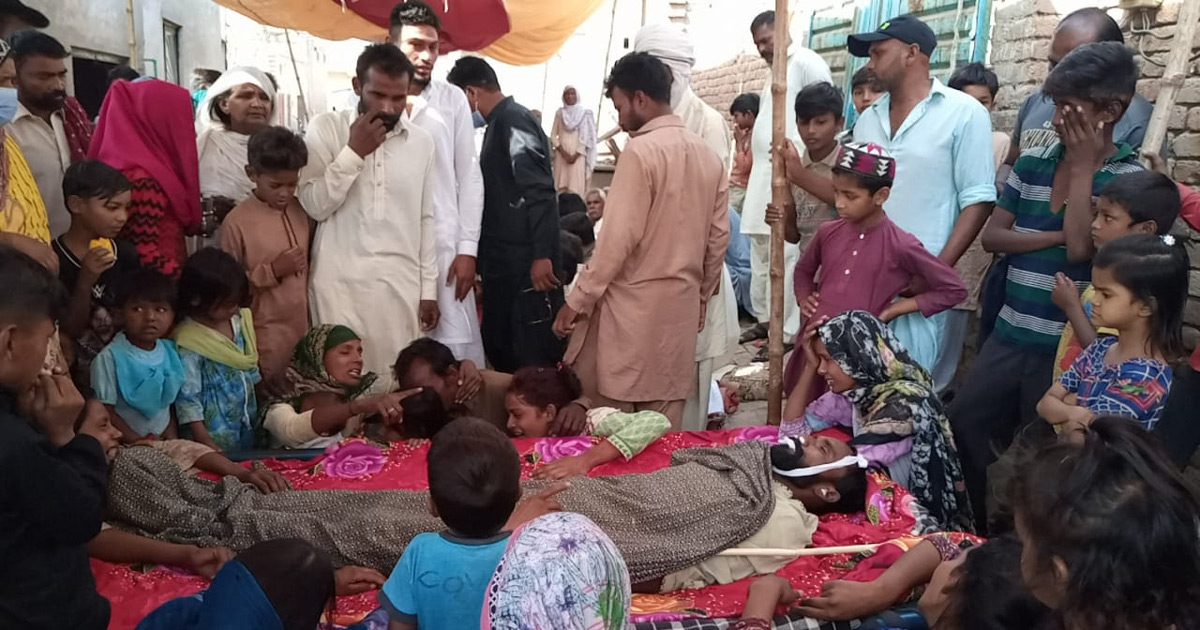 A Christian man was allegedly killed by a group of militant Muslims for defending his sister's honour. On May 23rd, Arif Masih was kidnapped, beaten, poisoned and abandoned on a street of Tariqabad village in Punjab.
Earlier in the week, two young men had dragged Arif's sister, Rehana Bibi, onto the street and stripped her naked after following her home from a local store and breaking into her house. Arif confronted and fought with the men. He then filed a police report against Muhammad Tariq and Muhammad Majid.
In response, the accused men began to threaten Arif to drop the complaint. Three days later, they went to his home, kidnapped him, and later dumped him on the street. Though he was taken to the hospital, he did not survive the inflicted injuries.
Initially, police registered Arif's death as suicide after taking statements from those allegedly responsible. It was only after a demonstration of 300 Christians that the authorities changed the cause of death to murder. Despite that change, the two men accused of Arif's murder have been released on bail.
Many local Christians are concerned that those responsible will not be held accountable due to the country's general bias against Christians. The Human Rights Commission of Pakistan has stated: "Vulnerable populations such as the poor, women, the mentally ill, (and those of) religious, racial and ethnic minorities have less resources to use and fewer people willing to help them. In Pakistan, belonging to one or more of these marginalized groups puts you at greater risk of police bias, wrongful arrest and conviction, spending life in prison or even capital punishment." For more on the persecution facing Christians in Pakistan, and to review previously posted reports, go to our country report.
Prayerfully uphold Rehana and the rest of her family as they mourn the loss of their loved one. Pray that, in the midst of such severe persecution, Pakistani believers will have the wisdom and courage they need to share the message of Jesus with those who are spiritually seeking, and to repay violence with His compassionate love. May those responsible for Arif's death and the shameful mistreatment of his sister be convicted of their wrongdoings and held accountable for their actions; in hopes they will turn from their destructive ways and surrender their lives to Christ. In general, pray for a shift in the cultural and political climate in Pakistan so that all members of this nation will be treated with equity and fairness.