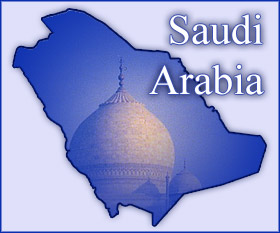 Two Indian Christians -- Vasantha Sekhar Vara, 28, and Nese Yohan, 31 -- have been released from prison in Saudi Arabia. They were arrested and charged with proselytizing in January 2011 after officials raided their house church of mainly Indian expat workers (for more information, click here). Vara was pressured to convert to Islam in prison, but he refused. The men were deported to India on July 24.
Saudi Arabia is officially 100 percent Muslim. However, as in other Arabic countries, there have been reports of a growing interest in Christianity and many foreigners in the country are Christian.
Praise the Lord for the faith of these men! Pray they will continue to serve and worship the Lord boldly. Pray that the Lord will shine through them as they follow Him.
For more on the persecuted Church in Saudi Arabia, please visit the Saudi Arabia Country Report.