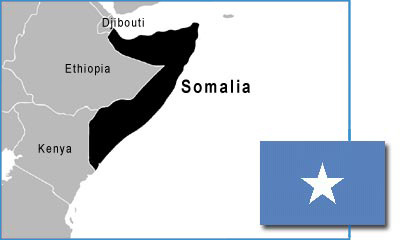 Al Shabaab militants murdered a teenage boy on September 25 after monitoring Bible studies hosted by the boy's family near Mogadishu, says a journalist in the Somali capital. Islamic militants began watching the family of Guled Jama Muktar after the family arrived in the country from Kenya in 2008. "I personally know this family as Christians who used to have secret Bible meetings in their house," the source said. According to witnesses, al Shabaab members arrived at Guled's home at 6 a.m. while he was getting ready for school and his parents were already at work at an area market. "The neighbours heard screaming coming from the house, and then it immediately stopped," the source said. The neighbours informed the parents, who quickly returned home to bury their son fearing further violence. The family then fled.
This latest killing is not an isolated occurrence. A mother of four was brutally killed for her Christian faith in January (for more, click here), a young Christian man was shot dead this past spring (click here for details), and a kidnapped Christian convert's decapitated body was found in September (read the story). Muslim extremists from al Shabaab, which has ties to al Qaeda, control the south and centre areas of the country. Al Shabaab has been designated a terrorist organization by several western governments.
Please pray that the family of Guled would find peace and rest in the Lord and that their faith would remain strong despite this loss. Pray that al Shabaab would be thwarted in their efforts to harm and kill Christians and that God's love and protection would surround His faithful followers in Somalia. Pray for lasting peace in this war-torn nation.
To learn more about persecution in Somalia, please visit the Somalia Country Report.