Country Information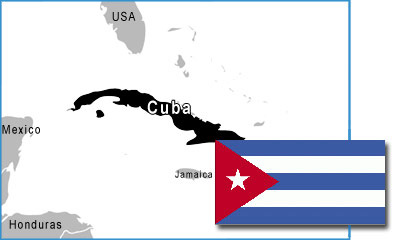 Designation
Persecuted
Population
11,032,343 (July 2021 est.)
Ethnicity (%)
White (64.1), Mullato or mixed (26.6), Black (9.3)
Religion (%)
Christian (58.5), folk religion (17.6), other (0.7), non (23.2)
Leader
President Miguel Diaz-Canel Bermudez
Government type
Communist state
Legal system
Civil law system based on Spanish civil code
Source: CIA World Factbook
Pray for Cuba
Ask God to provide wisdom to Cuba's church leaders, specifically requesting that they will exemplify grace toward all governmental authorities while remaining bold in their presentation of the Gospel.
Pray for the salvation of the current governmental leader, Raúl Castro, as well as those who work under his leadership.
Pray that the believers of this country will not fear government reprisal but live in unconditional surrender to the Lordship of Christ.
end
Select a Region