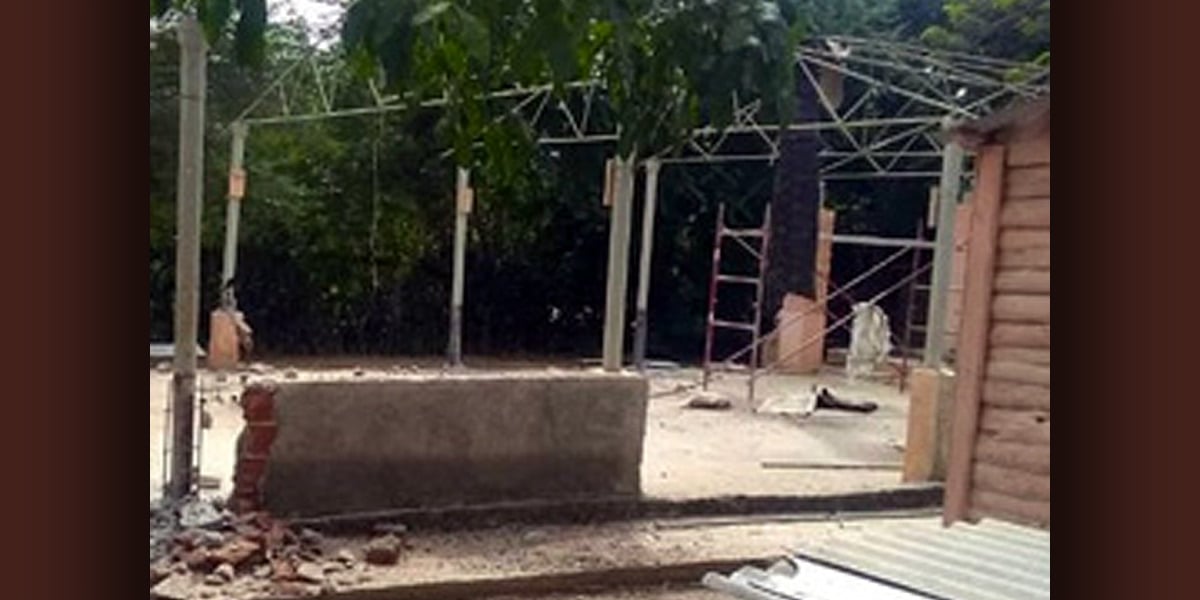 In the early morning of October 30th, authorities arrived with equipment and began demolishing the Assemblies of God church in Santiago de Cuba. The church, led by Pastor Faustino (Fausto) Palomo Cabrera, belongs to a legally recognized denomination.
Cuban authorities claim that the building had been demolished to make way for train tracks. However, it is the only building in the area that was subjected to destruction. The church has been targeted since 2015, when the authorities initially issued an order for the building to be torn down. At the time, they backed off after church members and Christians from other areas joined to protest the action.
Pastor Fausto and the denominational superintendent are now being pressured to sign an agreement, which could be used to indicate that the demolition was carried out legally. Sources also report that authorities are attempting to charge the pastor for the cost of the machinery used for the demolition. It is believed this is an attempt to show that the action was not in violation of religious freedom.
During the demolition, a human rights advocate and prominent pastor from another church, Pastor Alain Toledano, filmed the scene. Police took him into custody, along with two other members of his church. They were detained for nine hours before being released. For more information on the persecution of Christians in Cuba, and to review previously posted reports, go to our country report.
Pray for Pastor Fausto as he deals with the authorities regarding this matter. Ask our Heavenly Father to grant him wisdom -- guiding his every step as he moves forward -- so the members of his congregation can continue meeting together for worship. Mindful that God's greatest glory often follows a time of suffering, may these believers be strengthened and well-equipped to face any challenges that lie ahead while remaining unified in the love of Christ. Also intercede on behalf of the authorities responsible for the destruction of the church building. May they witness the grace and love of our Lord Jesus through the lives of His faithful followers and, as a result, come to acknowledge Him as their personal Saviour as well.