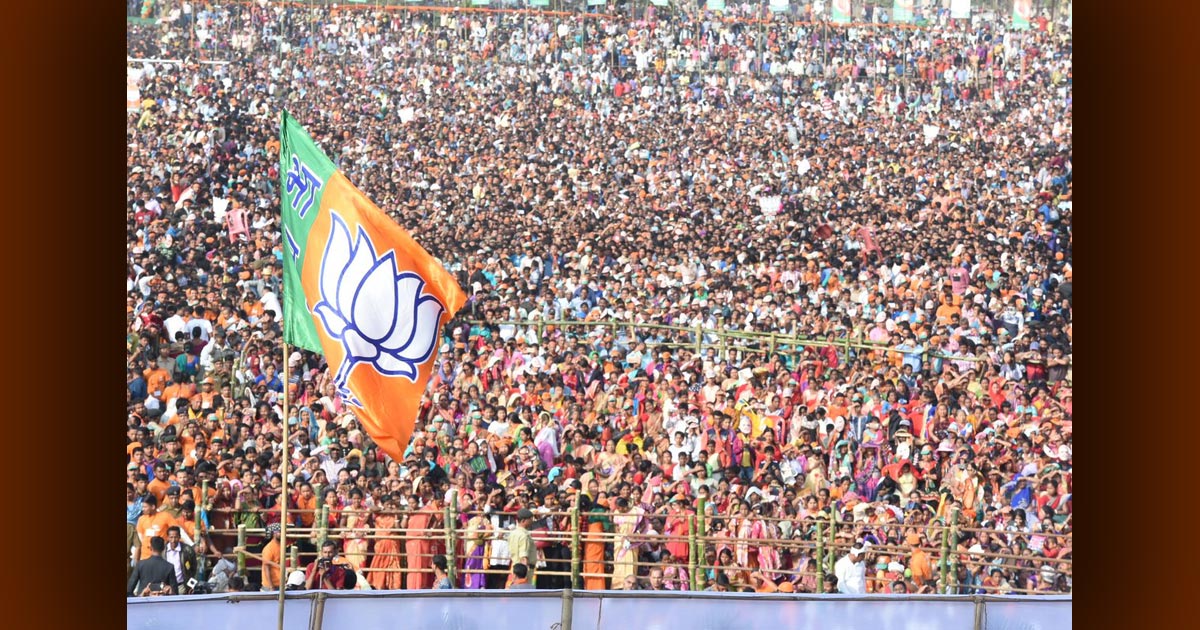 Acting on accusations from Hindu nationalists, police raided a gathering of the New Life Fellowship Ministry in Raipur, the capital of India's Chhattisgarh state, on September 5th. The complainants had accompanied the police and attempted to enter the church but were prevented from doing so. The officers then requested that Pastor Harish Sahu report to the local police station.
After the service was completed, Pastor Harish went to the police station, bringing along Ankush Bariyekar, the General Secretary of the Chhattisgarh Christian Forum, and Prakash Masih. When the three Christians arrived, a mob of approximately 200 Hindu militants assembled outside the building and began chanting anti-Christian slogans. Inside, Pastor Harish was informed that a complaint had been issued against him, accusing him of "indulging in religious conversions."
As the police were questioning the men, the mob stormed into the station. In addition to shouting threats, the attackers physically assaulted the Christians. During the attack, Ankush and Prakash, who were situated in the front, were badly beaten, while Pastor Harish was relatively unharmed. A police officer had also been manhandled in the fracas. A video of the attack was captured and has since gone viral on social media (view here). Reflecting on the incident, a pastor pondered, "If Christians are not safe even in (a police station), what can we expect?"
A case has been registered against eight instigators of the attacks on charges of rioting, uttering obscenities, assault and criminal intimidation. Arrests have been made against two of the perpetrators: Manish Sahu and Sanjay Singh. Manish is the division president of the BJYM, a youth wing of the Hindu nationalist BJP political party. In the days following the arrests of the two assailants, local BJP members have staged demonstrations in protest. They claim the police were influenced by the ruling Indian National Congress party, as they had protected the victimized Christians. For more information on the challenges facing believers in India, including previously posted reports, go to our country report.
Pray for the protection of Pastor Harish, his family, and all the members of their church, as they seek the Lord's wisdom and guidance in the midst of the fierce opposition they've been subjected to for their faith in Him. May those responsible for the recently committed acts of violence against these believers be held accountable for their wrongful actions. Also prayerfully uphold the local police officials, asking that they will have the fortitude to continue standing firmly in their call for societal order and peace, even when confronted by large intimidating mobs. May the militants opposing them and members of the church community have opportunities to hear the "Good News" of Jesus – the One whom they are truly persecuting (Acts 9:5) – ultimately acknowledging Him as their Saviour and Lord.